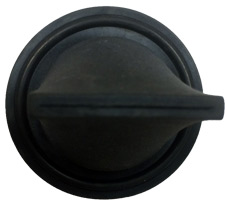 Duckbill check valves allow free flow with positive differential pressure.
With negative differential pressure, backflow is checked.
Pressure drop across the valve is a feature unique to duckbill check valves.
They can be designed to operate in a few millimeters (inches) of H2O to several hundred kPa (psi), depending on valve size, geometry and compound characteristics.
Duckbill check valves are also designed to start functioning at specific opening and closing pressure ranges, depending on your specifications.
In addition to extensive inventory & standard O.E. product catalog, we offer custom tooling for particular specifications & requirements.
Porter Seal Company has the capabilities and expertise to customize products directly for you.
We manufacture & design custom products in varying types, shapes, and specifications to meet your needs.
Contact us for more information on your custom product requirements.