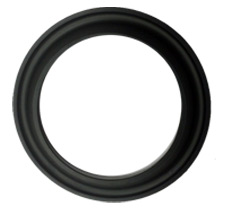 A seal is an apparatus that assists in joining together systems or mechanics by containing maximum pressure, leakage prevention, or excluding unwanted contamination.
A seals effectiveness is dependent upon adhesion in the application of the sealants and compression of gaskets.
Oil seals and/or shaft seals are integral parts in rotating and moving component assembly.
Oil seals find a great deal of usage in automotive gearboxes, hydraulic cylinders, etc.
The purpose of an seal is to act as a physical restraint keeping the lubricant bound to prevent dirt, harmful contaminations and other external entities from entering the system.
In addition to extensive inventory & standard O.E. product catalog, we offer custom tooling for particular specifications & requirements.
Porter Seal Company has the capabilities and expertise to customize products directly for you.
We manufacture & design custom products in varying types, shapes, and specifications to meet your needs.
Contact us for more information on your custom product requirements.