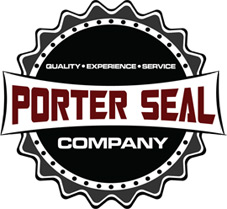 Porter Seal Company, located in Irving, Texas, has been in business for over 25 years supplying o-rings and gaskets to the industrial and military industries.
In 2001, assets of Porter Seal Company were purchased by Elder Rubber, Inc. and moved to our current Irving address.
Porter Seal Company is listed with the US Goverment as a Qualified Products Distributor for O-Rings.
Porter Seal Company is a distributor for Smalley, Precix (Accushnet), Parker Hannifan, Parco, Bosch, International Seal (SIMRIT), Coors Tek, Aerogroup, Davey Compressor, Chicago Rawhide, Hutchinson Seal, Kayden, Atlantic India, Spirolox, and Waldes Truarc Retaining Rings.
Porter Seal Company is Hub-Zone certified and ROHS compliant.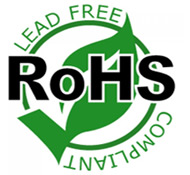 The RoHS directive aims to restrict certain dangerous substances commonly used in electronics and electronic equipment.
Any RoHS compliant component is tested for the presence of Lead (Pb), Cadmium (Cd), Mercury (Hg), Hexavalent chromium (Hex-Cr), Polybrominated biphenyls (PBB), and Polybrominated diphenyl ethers (PBDE).
The restricted materials are hazardous to the environment and pollute landfills, and are dangerous in terms of occupational exposure during manufacturing and recycling.
Porter Seal Company is compliant with the RoHS directive given by the European Union and are working with our customers to ensure that their particular RoHS requirements are being met.